Bitcoin Wallets: Storing Bitcoin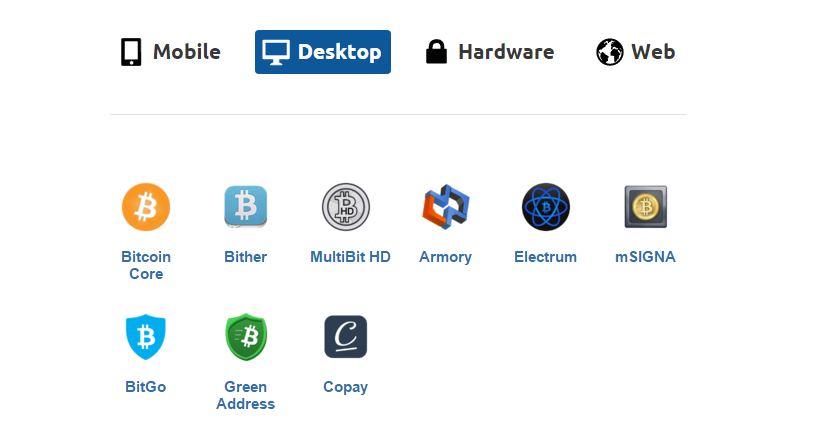 |
Storing Bitcoin: Bitcoin Wallets Options
Now that you have decided to use Bitcoin, you will need somewhere to store them.  For this we present some information about storing Bitcoin
In this video (from February 2014) Gareth goes through the basics of 3 types of wallets
Desktop Wallets – where you download a wallet to your computer. He explains a little about the differences between these – e.g., does it download the whole Bitcoin blockchain or not.
Mobile Wallets – where your wallet is on your smartphone or your tablet
Web-based online Wallets – where you log onto a wallet on the Internet and they keep your information there.
Not covered in the video are Hardware Wallets, where the wallet is in hardware which can be detached from a computer and moved between computers.
In choosing a wallet you should take the following into account
Sample criteria

Ease of use and the user interface.

Validation: How the wallet deals with the blockchain information – i.e., does it download the whole blockchain.
Security:  how secure is your wallet – e.g., support for two factor authentication is essential.
Privacy: how easy is for someone to spy on your transactions or to associate your Bitcoin address with your computer
Transparency: Can one check the software code to make sure there are not any trapdoors from which Bitcoin can be siphoned
Options for backing up the wallet – e.g., Electrum has a facility to create a seed from which a wallet can be recovered.
Access to buy and sell Bitcoin directly from the wallet service – e.g., Coinbase provides this
Ability to fund the wallet from your fiat currency bank accounts – e.g., Coinbase now allows this in 32 different countries
Payment related services that are attachable to your wallet – e.g., debit card; merchant processing.
Ability to use the wallet for different cryptocurrencies
This video covers the basics and is from 2014. Since then there are many new wallets (e.g., one can now download Bitcoin wallet in the Apple Store). The Bitcoin.org website gives a good overview of the choices and an overview of the criteria to consider. Check out this page on Bitcoin.org
Video from SecureYourWallet.com
Images from Bitcoin.org