3 Ways to Bitcoin Profits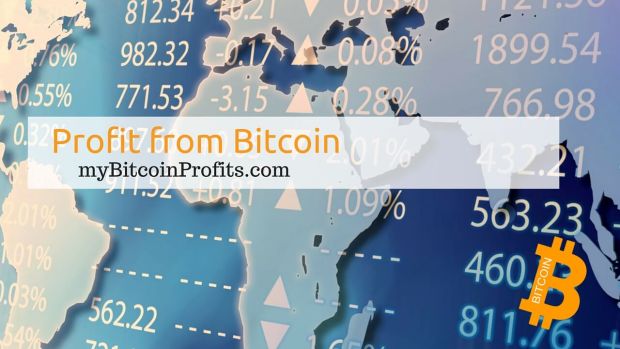 |
3 Ways to Bitcoin Profits
In this video I work through the ways to earn Bitcoin Profits.
Buy Bitcoin and hold them. Prices have moved up strongly in the last 18 months. At the end of 2014, price was $264. On April 24 it was $452.
Earn Bitcoin.  A bunch of ideas here – ask your boss to pay some or all of your salary in Bitcoin;  OR sell your services or run your online business for Bitcoin; OR find a Bitcoin faucet; OR follow a Bitcoin investment scheme (like Amazing5.net) [Note: in the video, I highlight the risk of investing in unregulated (high yield) schemes. Amazing5 was a classic example of a HYIP – it failed within a few days of making the video].
Mine Bitcoin.  This is the guts of the video and I explore 3 ways to think about mining.
3 ideas for mining Bitcoin
Mine Bitcoin – really has to be done through a mining pool.
Mine alternate coins and sell them for Bitcoin. You can do this on your own or through a mining pool. I use a mining pool. The skill is in finding the right coin to mine and to sell them whenever you can
Mine a coin that one is convinced will win and grow with it. My preferred candidate is Ethereum – I believe that the smart contracts side of Ethereum could change many ways things are done.
If you would like to pursue any of these ideas further the links are below:
Mine Bitcoin at BitClubNetwork http://mymark.mx/BitClub – note: this closed for USA resident on April 30, 2016
Mine alternate coins at Genesis-Mining http://mymark.mx/Genesis 3% discount code 3tV9om
Mine Ethereum at Skill Dragon http://mymark.mx/MineETH – note: Founders pool closed on April 30, 2016
Follow me on Twitter @profits_bitcoin
If you really loved the video buy me a beer at http://BitcoinProfits.tip.me
Copy of the slides with links http://mymark.mx/BTCProfitsDoc