Bitcoin Trading 2016: Triangle to Triangle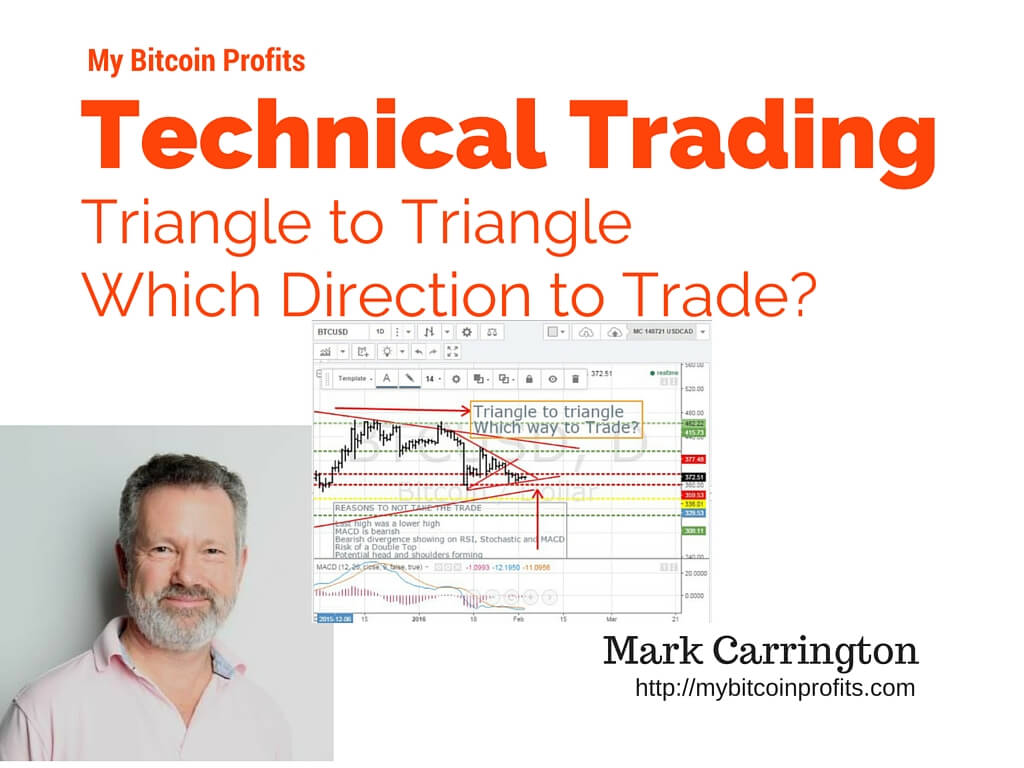 |
Bitcoin Trading Indecision Continues
Stock markets continued to make higher highs from the bounce on January 20. They had been making higher highs in a classic bounce. The closeness of the Iowa Caucus votes and the sagging oil price took the steam out of the markets on February 2 but the low was still higher than Friday's low. So the markets are showing some direction. Bitcoin was doing different things. We talked last time about the triangle that had formed – we were looking for a decisive break perhaps predicated on what happened in China. The chart below shows what is happening – S&P 500 moving upward and correcting a bit. Bitcoin breaks below the old triangle and continues compressing.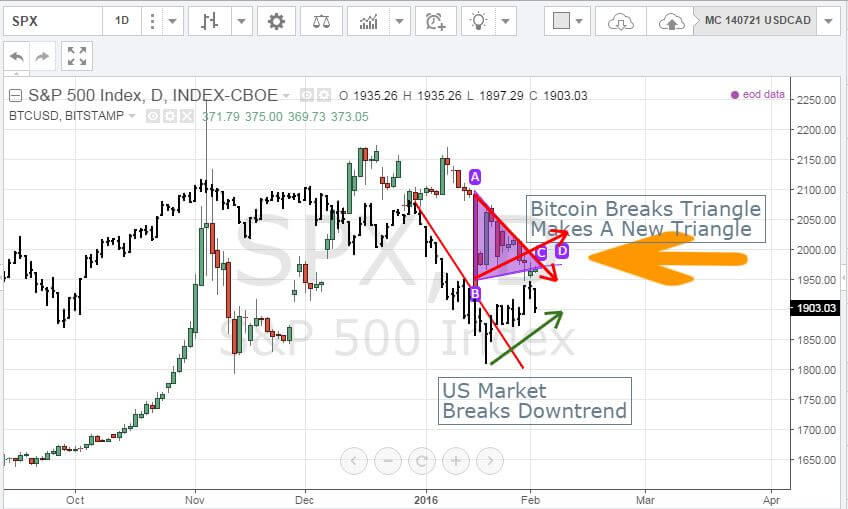 The challenge as traders is identifying when to trade. Check the video out and decide whether to stay on the sidelines or to take a position.
Maybe all we are seeing in the Bitcoin charts is business as usual – although we are seeing record transaction volumes now well over 200,000 per day.